How Does Drop Shipping Work?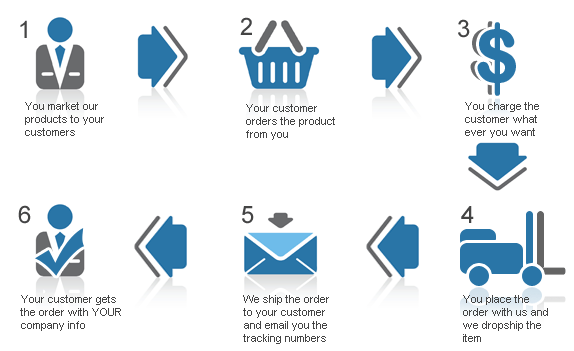 1)You showcase Medicine on your website along with your retail price.
2)Buyers come to your website and buy medicine showcased on your website.
3)Buyer pays to you at your retail price via Credit card.
4)You forward this orders to Dropshipmd.com and remember you pay to us at wholesale price only, so difference between retail price and Wholesale price is your Net Profit.
5)We discreetly pack in Envelope and deliver the Medicine to your customer anywhere in world.
6)Your customer gets the order.
error:
content thieves will be identified by abuse prevention team!